Are You Looking For A Great Removals Company in Harrogate?
Moving house in Harrogate?
You need a removals company you can trust. Search no more! Our expert team has the skills, knowledge and experience to make your move go smoothly.

We'll be happy to help!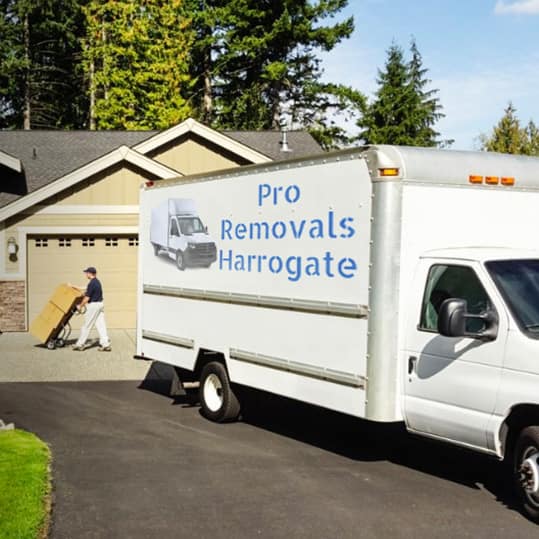 Lily Carter
Harrogate, UK
I can't recommend Pro Removals enough! I had loads of furniture and I was dreading moving house, but they made it all so easy. They saved me a lot of time and kept me away from stress. Thank you

Ava Pearson
Harrogate, UK
Thanks again to the team. Your staff were so friendly on the day of my move. They were absolute professionals! and took care of all of our instructions. We will be sure to use you guys again. Thanks

Abby Daly
Harrogate, UK
I've used your man with van service a few times now, and it's been a godsend for my odd jobs. Very efficient. I like their attitude and professionalism towards their work and clients. Thanks for everything!

Lucy Bray
Harrogate, UK
Received great service from Pro Removals Harrogate. Their skilled team members did all the things very gently. They carefully followed their checklist while packing and shifting the things from one town to another.
The peace of mind that comes with hiring a removal company that is fully insured cannot be overstated.

It means that in the unlikely event that something goes wrong during the move, such as an item being damaged or lost, the insurance will cover the cost of repair or replacement.

This not only protects your belongings but also provides a level of security and reassurance that can help ease any anxiety or stress you may have about the move.

Knowing that the removal company has taken the necessary steps to protect your possessions can allow you to focus on other aspects of the move and ultimately make the experience less stressful overall.
We take pride in facilitating easy, affordable and efficient removals. Whether you are relocating home or office, let our team take care of it! We have been in the removals business for over 50 years, and during this time we have developed an excellent reputation in the Harrogate area for our high-quality customer service. Give us a try today!
We are proud to say that we simply offer the superior removals service operating in the Harrogate area. The combination of our years of experience, surprisingly affordable prices and excellent reputation is what endears us to customers old and new. No matter what your removal needs are in Harrogate, we will endeavour to meet and surpass them. That's right – our flexible service can be customised to your requirements! You will find that we always go the extra mile when it comes to customer satisfaction. Ask around and you will see that our customers agree: consistency and quality are what distinguishes our service from other removals companies in the Harrogate area.
We know what our customers want from their removals experience. They want to trust their removals team to transport their property safely and carefully, with minimum fuss and maximum efficiency.
Luckily, that is exactly what our popular and affordable service delivers! All you need to do to enjoy an easy and efficient relocation is give us a call. Our removals company delivers every time! We are the experts in removals, so don't carry the burden of moving house or office alone. Contact the team today for a painless, prompt and professional removals service in Harrogate and beyond.
We have a range of removals services that are bound to suit your needs.
At Pro Removals Harrogate, we are proud of where we work and live!

We love to be part of the community is friendly, photogenic Harrogate. It's our pleasure to serve the residents of this picturesque and popular spa town in the heart of Yorkshire. With so much natural beauty at our doorstep, for example around the grassy parkland of the Stray, it's unsurprising that many people choose to relocate to Harrogate.

That's where we come in! We are a local removals company with decades of experience and a reputation for dependability and quality customer service.
Harrogate Removals, North Yorkshire
Harrogate has a fascinating history. In Victorian times, it was considered the perfect place for a health retreat, where mind, body and soul alike could recuperate in nature. If you're moving home in Harrogate, we want to keep that same spirit of tranquility!
Our removals team ensures that the moving process is as peaceful as possible when we provide our professional and punctual service. There are so many places of interest in Harrogate, from the Turkish baths to the Royal Pump Museum and Ripley Castle.

If you're just joining us in the area, you're in for a treat! We warmly welcome all new neighbours to our beautiful town, and we look forward to helping you with your removals.
Moving in Harrogate during Covid-19 Lockdown
In Harrogate, you can still enjoy the excellent customer service offered by our removals team. Please note that, in light of the current situation with regards to COVID-19, we have implemented a series of careful and considered measures to protect our customers and colleagues. These measures have been informed by government guidelines so that we can work as safely as possible, despite the difficult circumstances we find ourselves in. If you'd like to discuss our approach in more detail, we are happy to alleviate any concerns you may have. Thank you for understanding the importance of adhering to these measures.
Covid-19 Announcement for Pro Removals Harrogate Users
We know that moving home has the potential to be a chaotic experience, and unfortunately, this is even more probable at the moment! The current international situation with COVID-19 has certainly added extra complications and considerations to everyone's daily routine. Removal companies are no different. Of course, it's crucial that we prioritise the health and wellbeing of our customers, friends, family, and neighbours at this time. However, that doesn't mean that you have to indefinitely postpone your move. We are happy to inform customers that our service continues to be in operation.
That doesn't mean it's "business as usual." We have undertaken a thorough risk assessment with regards to the present situation, and in accordance with our findings, we have implemented a range of precautionary measures designed to minimise risk. Our priority is to ensure the highest levels of safety for both our customers and ourselves, therefore we are strictly following government guidelines with regards to COVID-19 prevention. Staying alert to stay safe is at the forefront of our minds.
In order to prevent potential transmission, our team is committed to a schedule of regular hand-washing as well as using the recommended PPE while working in close proximity with customers, especially those of particular clinical vulnerability. We may also request that doors or windows are opened during the removals process to provide additional ventilation. These guidelines are being followed for the benefit of all, so we request your patience with any slight adaptations to our normal service.
Naturally, this duty of care is a mutual one. If you experience symptoms of COVID-19 prior to your move, we ask that you please contact our team to inform us of the situation. We will be happy to reschedule your move to a moment that is safer for all involved parties. Likewise, our team has been instructed to self-isolate at home should they experience any symptoms, which means you can feel confident that all staff attending your household are in an appropriate condition of health to do so.
Even with the current difficulties we are facing as a community, it remains our pleasure to support you in all your removals needs. With a little extra planning and a lot of care and consideration on our part, we are confident in our ability to perform your removals jobs as safely as possible. Please feel free to contact us if you wish to discuss a potential removals job or to enquire further regarding the COVID-19 measures that we have in place.
Cancellation charges are as follows:
If the cancellation was made 72 hours before the appointed removal date then no cancellation charge will apply.
However, if the cancellation was made within 48 hours of the removal date then the TWO hours (Plus VAT) cancellation fee charge will apply.
The deposit will not be refunded.
Please note: All prices are subject to VAT.